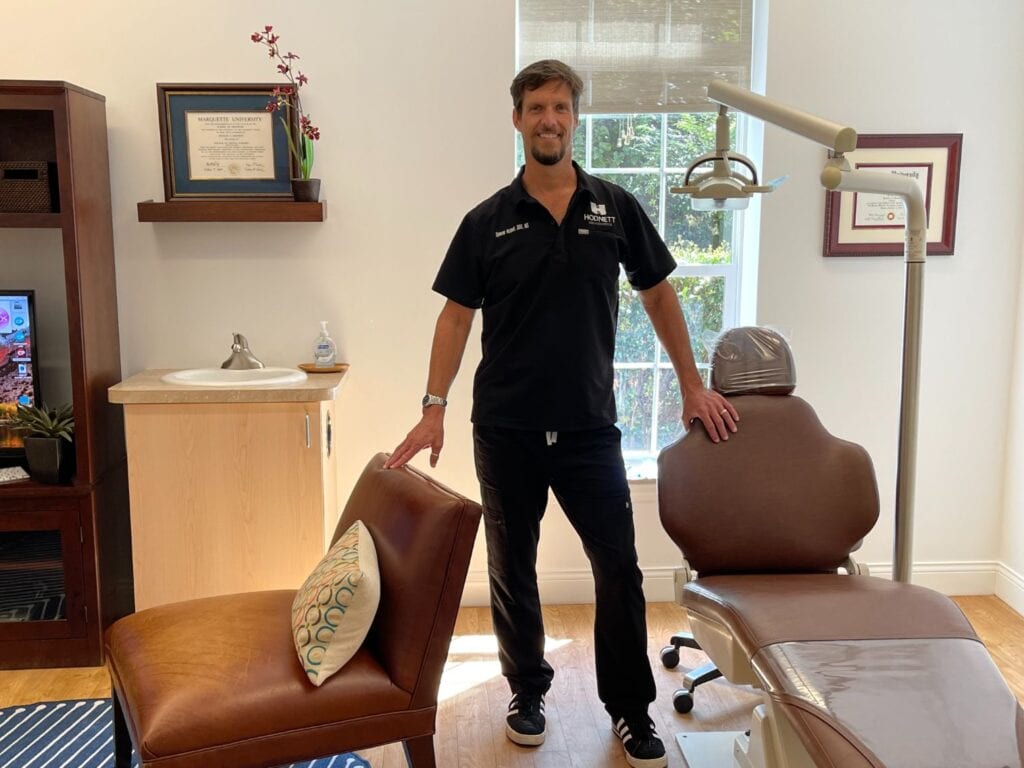 Meet Dr. Hodnett
Preventive, Interceptive & Modifying Orthodontic Treatments
My Goal
A beautiful smile gives you confidence. As a former orthodontic patient, I know what amazing difference braces can have in the lives of my patients. I want to share that experience with every one of my patients as I watch their smiles improve, and their confidence grow. When a patient can not stop smiling after their braces have been removed, I know I have done my part.
My Education
One of the great things about being an orthodontist is that there is always something new to learn.
I began my education at Indiana University, earning my Bachelor of Science degree in Biology before attending Marquette University School of Dentistry for my Doctorate of Dental Surgery. I completed my training at West Virginia University School of Dentistry, where I earned a Master of Science degree in Orthodontics.
I take continuing education courses covering all areas of orthodontics from Invisalign® and early treatment to sleep apnea and implants. My commitment to learning keeps me up to date on the newest developments in orthodontics and keeps me excited about my profession.
My Office – Hodnett Orthodontics
The team at Hodnett Orthodontics takes the time to get to know each patient and their family. We enjoy hearing about vacations, awards, and accomplishments. It is not about just treating patients, we want you to become part of the family.
I encourage parents to join me during the treatment. Our team ensures that patients know what is happening with their treatment at all times.
We donate time and money to local schools to improve both general and dental education.
My Family & Community
I live in the Charlotte area with my wife and soul mate, Stacey. We have four children, West, Grady, Blake, and Elaina. I enjoy spending time with family and friends, traveling, reading, exercising, and eating good food.
Two of my favorite activities are snow skiing and water skiing. I am very active with triathlons. I have always believed that it is essential to work hard but play harder.