Family-Friendly,
Relaxing & Fun
Hodnett Orthodontics is proud to offer outstanding orthodontic care for the entire family in a state-of-the-art, relaxing atmosphere. Our team takes the time to get to know each patient and his/her family. We enjoy hearing about vacations, awards and accomplishments. We are not treating patients; we are treating friends! And, we love to have fun!
A beautiful smile creates confidence. As a former orthodontic patient, Dr. Spencer Hodnett knows what an amazing difference braces will have in his patients' lives. He wants to share that experience with each one of them as he watches their smiles improve and their confidence grow. When a patient can't stop smiling after their braces have been removed, he knows he's done his part.
Orthodontist in Charlotte, NC
Dr. Spencer Hodnett lives in Charlotte with his wife and soul mate, Stacey. They have four children, West, Grady, Blake and Elaina. He enjoys spending time with family and friends, traveling, reading, exercising, and good food. Two of his favorite activities are snow skiing and water skiing. He is very active with triathlons. He believes it's important to work hard, but play hard as well.
He is experienced with patients of all ages and can make your orthodontic experience enjoyable no matter stage of life.
His commitment to learning keeps him updated on orthodontic advancements and fuels his excitement to serve his patients.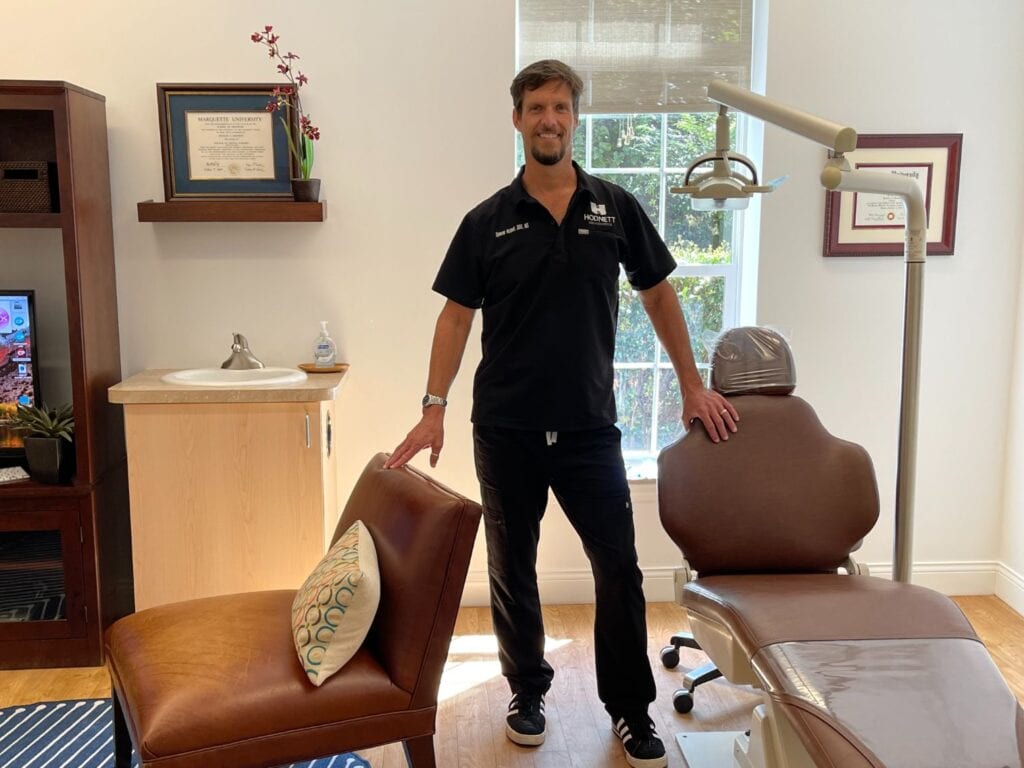 state-of-the-art treatment
We are dedicated to constantly evolving and prioritize incorporating the newest technology into our practice to serve our community better and deliver beautiful smiles.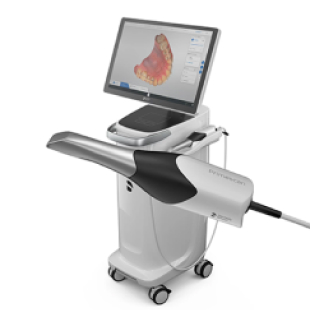 This scanner allows us to get 3D scans of a patient's mouth. These scans are pivotal in determining the direction for treatment. This is the blueprint for your future smile.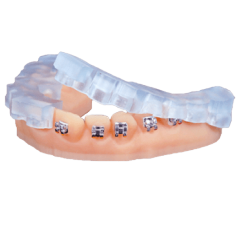 This is a method of applying brackets for braces to the teeth in such a manner that an entire set of braces can be applied, including expanders, in less than an hour.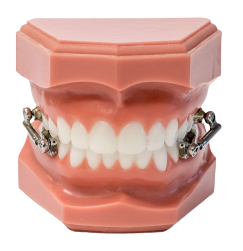 This is device helps align the upper and lower jaws, correcting bite discrepancies such as an overbite. It works 24 hours a day to adjust jaw growth.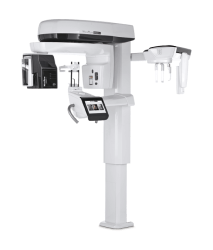 Digital X-rays allow us to analyze inside and between your teeth, the tooth root and the jaw bone beneath the gums. X-rays are a safe procedure that use little radiation.